Belize Offshore Company basic package includes first year's license fee, registered agent and office, courier and standard documents. Complete and e-mail the Belize Offshore Company application and click the Buy Now button to purchase online.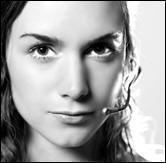 Contact Us!
Phone: +(501) 223 4501
Skype:
PROFESSIONAL AGENTS WELCOME!
Attorneys, accountants and consultants contact us for volume prices on Belize Offshore Companies. We can tailor a package to suit your needs!

REALTORS
®

REFERRALS WELCOME!

We are International REALTOR® members of NAR and subscribe to their Code of Ethics. We will honor your Belize Real Estate referrals!

Belize
Located on the Caribbean seaboard of Central America, Belize is bordered on the North by Mexico, and on the South and West by Guatemala. Belize is only two hours away from the USA via regular air services maintained by major international carriers.
Belize has a land area of 8,867 square miles (22,923 square kilometers) and is comparable in size to the State of Massachusetts in the USA, or to Wales in the United Kingdom. The mainland is approximately 174 miles long and 68 miles wide, while the coastline is dotted with over 400 cayes or islands.
The terrain can be described as follows: swampy coastal areas, flat savannah in the north, and rainforest foothills and mountains in the south.
The climate is sub-tropical, with an average temperature of 79° F/ 26° C.
Belize boasts the second longest coral barrier reef in the world (185 miles long) and over 1,000 Mayan ruins discovered to date.
Time Zone: GMT - 6 (US Central Time); Daylight Savings Time is not observed.