Belize Offshore Company basic package includes first year's license fee, registered agent and office, courier and standard documents. Complete and e-mail the Belize Offshore Company application and click the Buy Now button to purchase online.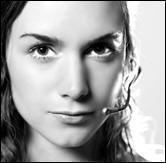 Contact Us!
Phone: +(501) 223 4501
Skype:
PROFESSIONAL AGENTS WELCOME!
Attorneys, accountants and consultants contact us for volume prices on Belize Offshore Companies. We can tailor a package to suit your needs!

REALTORS
®

REFERRALS WELCOME!

We are International REALTOR® members of NAR and subscribe to their Code of Ethics. We will honor your Belize Real Estate referrals!

Belize Economy
Belize's economy has traditionally been dependent on agricultural, with its principal exports being sugar, citrus, bananas, and papayas. Other significant exports are garments and marine products. Tourism continues to play an increasingly significant role in Belize's economic development as well as International Financial Services.
Belize became the newest oil exporting country with sales of 705,644 barrels of crude oil in 2006. The oil is of a high quality similar to the industry's light sweet crude.
The local currency is the Belize dollar, which has been tied to the US dollar since 1971 with a fixed exchange rate of BZ$2.00 = US$1.00.
Belize benefits from a number of preferential market access arrangements particularly with the US, Canada, and European Economic Community.
Belize is signatory to several conventions, including the Caribbean Basin Initiative (CBI), LOME IV, Caribbean/Canada (CARIBCAN) and The Caribbean Community (CARICOM).
Belize is a member of several international organizations, including the Association of Caribbean States, the British Commonwealth, CARICOM, African Pacific Caribbean Countries (APC), the Caribbean Development Bank, the Inter-American Development Bank, the International Monetary Fund, the Non-Aligned Movement, the Organization of American States, the United Nations, the World Bank, the Organization for the Prohibition of Nuclear Weapons in Latin America (OPANAL), and the Caribbean Bananas Export Association.
Belize has signed double taxation agreements with many countries, including the United Kingdom, Guyana, Jamaica, Trinidad and Tobago, St. Lucia, Antigua and Barbuda, Bahamas, Barbados, St. Vincent and the Grenadines, Dominica, Grenada, St. Kitts and Nevis, Suriname and Montserrat.