Belize Offshore Company basic package includes first year's license fee, registered agent and office, courier and standard documents. Complete and e-mail the Belize Offshore Company application and click the Buy Now button to purchase online.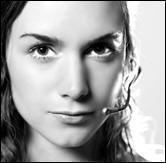 Contact Us!
Phone: +(501) 223 4501
Skype:
PROFESSIONAL AGENTS WELCOME!
Attorneys, accountants and consultants contact us for volume prices on Belize Offshore Companies. We can tailor a package to suit your needs!

REALTORS
®

REFERRALS WELCOME!

We are International REALTOR® members of NAR and subscribe to their Code of Ethics. We will honor your Belize Real Estate referrals!

Belize Infrastructure
There are five domestic commercial banks in Belize namely, Alliance Bank, Atlantic Bank, Belize Bank, Bank of Nova Scotia, and First Caribbean International Bank. Since the introduction of the Offshore Banking Act in 1996, there are now several offshore banks including Atlantic International Bank, Belize Bank International Bank, Caye International Bank, Choice Bank, and Provident Bank and Trust of Belize. All banks are licensed and regulated by the Central Bank of Belize.
Belize boasts a modern terminal building at the Philip Goldson International Airport, located 9 miles from Belize City and a 7,100 feet runway and 615,800 sq ft parking apron. There is a full crash fire and rescue department and the airport is designated as a category 8 in accordance with ICAO Annex 14. Further expansion of the runway and apron to accommodate wide body, longer haul aircraft was also recently completed.
International air carriers include Atlantic, American, Continental, Delta, Taca and US Airways with regular flights to and from Miami, Dallas, Houston, Newark, Atlanta, and Charlotte in the USA, and Honduras and El Salvador in Central America. Domestic air carriers include Maya-Island Air and Tropic Air.
Main deep-water berths and facilities for general and bulk cargoes are located in Belize City, Corozal, Dangriga and Toledo.
Facilities at the Fort Street Tourism Village in Belize City allow for the major cruise lines such as Carnival, and the Royal Caribbean to make scheduled weekly stops in Belize. Other facilities are currently being developed to further expand the cruise tourism business.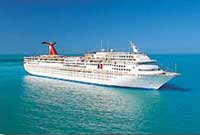 Regular bus services are available to most towns and villages throughout the country, as well as to both Mexico and Guatemala. Belize has a total of 2,547 km (1,583 miles) of roads, with 526 km (327 miles) being four major highways, the Northern Highway leading from Belize City to the border with Mexico in the North, the Western Highway leading from Belize City to the border with Guatemala in the West, the Hummingbird Highway leading from the Western Highway near the capital city of Belmopan to the Stann Creek District in the mid South, and the Southern Highway leading from Stann Creek to Toledo in the far Southern part of Belize.
International courier services for express delivery are available and include DHL, FedEx and UPS.
A satellite earth station in the capital provides high quality telecommunications with the rest of the world. Services available include regular and mobile telephone, telex and fax, pager services, e-mail and internet access, and international direct dialing capabilities with most countries worldwide.