Belize Offshore Company basic package includes first year's license fee, registered agent and office, courier and standard documents. Complete and e-mail the Belize Offshore Company application and click the Buy Now button to purchase online.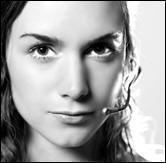 Contact Us!
Phone: +(501) 223 4501
Skype:
PROFESSIONAL AGENTS WELCOME!
Attorneys, accountants and consultants contact us for volume prices on Belize Offshore Companies. We can tailor a package to suit your needs!

REALTORS
®

REFERRALS WELCOME!

We are International REALTOR® members of NAR and subscribe to their Code of Ethics. We will honor your Belize Real Estate referrals!

AME Consulting Group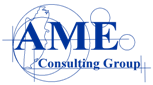 AME Consulting Group is a professional services company established in Belize since 1997 and principally engaged in Offshore Corporate Services, Real Estate Brokerage, Real Estate Development, and Management Consulting.
AME is your local partner in Belize and strives to provide you with a high level of professional and personalized service when dealing with all aspects of your investments or interests in Belize.
AME is headed by Misael Flores its founder and principal shareholder and supported by a team of knowledgeable and professional staff and business associates.