Belize Offshore Company basic package includes first year's license fee, registered agent and office, courier and standard documents. Complete and e-mail the Belize Offshore Company application and click the Buy Now button to purchase online.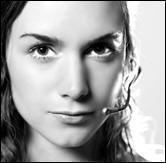 Contact Us!
Phone: +(501) 223 4501
Skype:
PROFESSIONAL AGENTS WELCOME!
Attorneys, accountants and consultants contact us for volume prices on Belize Offshore Companies. We can tailor a package to suit your needs!

REALTORS
®

REFERRALS WELCOME!

We are International REALTOR® members of NAR and subscribe to their Code of Ethics. We will honor your Belize Real Estate referrals!

Belize Real Estate Development
Current Projects
This project being developed by AME will consist of 120 high-end luxury condominiums and marina catering to yachts up to 100' in length on the southwest or leeward side of the island of Caye Caulker "La Isla Cariñosa" one of the main tourism destinations in Belize.
The project has been granted the required Environmental Clearance and will be launching soon. Preconstruction prices can be made available to interested parties upon request to services@amerealty.bz.
Past Projects
AME was the co-developer of the first phase of this high-end 36 unit condominium resort project on Ambergris Caye, Belize completing the first 12 units.
The project is currently still ongoing. AME negotiated the financing of the project with the bank, in addition to dealing with the Belize government in obtaining approvals, attending to legal matters, acting as development manager of the project and owner representative.
Belize Electricity Limited Power II Project
AME provided management consulting services to Grupo Constructor WYR, a Mexican company contracted to complete the installation of a 115 kilovolt (kV) transmission line interconnecting Belize with Mexico, part of the Second Power Development Project (Power II) to cover BEL's medium-term (1997-2005) power transmission requirements.
BEL currently purchases 15 MW firm power from the Comision Federal de Electricidad the Mexican state-owned power company.
Ramada Royal Reef Hotel and Marina
Opened in July 1991 the Ramada Royal Reef Hotel and Marina was a first of a kind in Belize consisting of a 110 rooms hotel and marina. The principal of AME was part of the management team of Schrader Camargo, a Colombian engineering and construction company contracted to build the project.
Additional rooms were later added by the current owners who are now operating as the Princess Hotel and Casino.