Belize Offshore Company basic package includes first year's license fee, registered agent and office, courier and standard documents. Complete and e-mail the Belize Offshore Company application and click the Buy Now button to purchase online.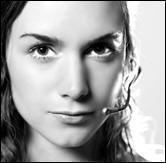 Contact Us!
Phone: +(501) 223 4501
Skype:
PROFESSIONAL AGENTS WELCOME!
Attorneys, accountants and consultants contact us for volume prices on Belize Offshore Companies. We can tailor a package to suit your needs!

REALTORS
®

REFERRALS WELCOME!

We are International REALTOR® members of NAR and subscribe to their Code of Ethics. We will honor your Belize Real Estate referrals!

Belize Offshore Services
AME is your local partner in Belize, whether you need to establish a domestic or offshore company, purchase or sell real estate, or develop a property in Belize, whatever your needs are, you can turn to us with confidence!
Offshore Corporate Services:
- offshore companies in Belize, Panama, and other jurisdictions;
- bank and credit card accounts, and merchant services;
- trusts, private foundations, and trustee services;
- registration of intellectual property;
- registration of yachts and merchant ships in Belize.